Among the weaknesses in my game is a lack of patience.
theOmegan exclaimed (after I went out in a Stars
100K game for 60 bucks) that "you don't respect your opponents game".
Well I don't agree with that - sometimes reckless yes - BUT I came up with an exercise to help the problem. Every time I go out because of a lack of impatience I play a game of Omaha, preferably NL or a Hubble tournament as punishment. I hate Omaha
(can't play it and always get busted by a FH and Hubble with 12,000 entries will try anyones patience)
. Last Hubble I WON!....... Hahahaha weakness cured..... NOT but it was fun anyway.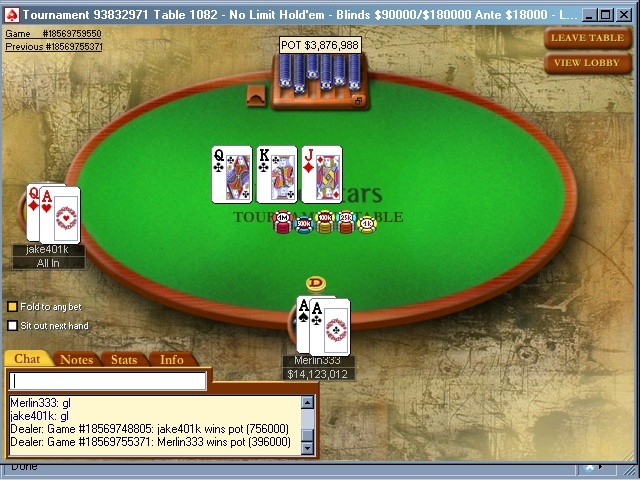 _________________
Never interrupt the enemy when he is making a mistake - Napoleon Bonaparte'